Celebrating GCSE Success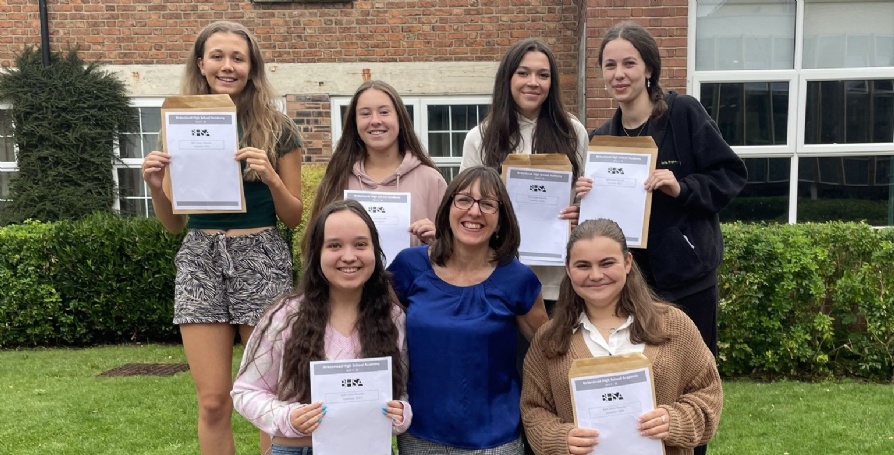 Please enter an introduction for your news story here.
Students at BHSA have gained real success at GCSE. Almost 76% of pupils gained a Level 4 pass or above, in both English and Maths GCSEs, improving on 2022 results. A huge 27% of students achieved a grade 7 (A) or above, alongside 79% of students gaining grades 4-9. This is particularly pleasing following media reports about stringent marking. The successes are many and varied, but to mention a few - Esther Akande and Isabelle Willis gaining 3 grade 9s with a full set of 7 & 8 grades. Special mention to Luana Carapeba, who having moved from Brazil in 2021 speaking no English achieved outstanding grades in all subjects.
Rebecca Mahony, Principal of Birkenhead High School Academy, said: "We are so proud of the girls who have achieved great results in their GCSEs, which are the result of focused effort by them and their teachers. Our GCSE students have shown determination and resilience and we are delighted that the hard work they have put in throughout their time at school has ultimately been rewarded."
If you would like to join our highly successful sixth form in September, there is still time! Please contact the academy office on 0151-652-5777.