GDST Techathon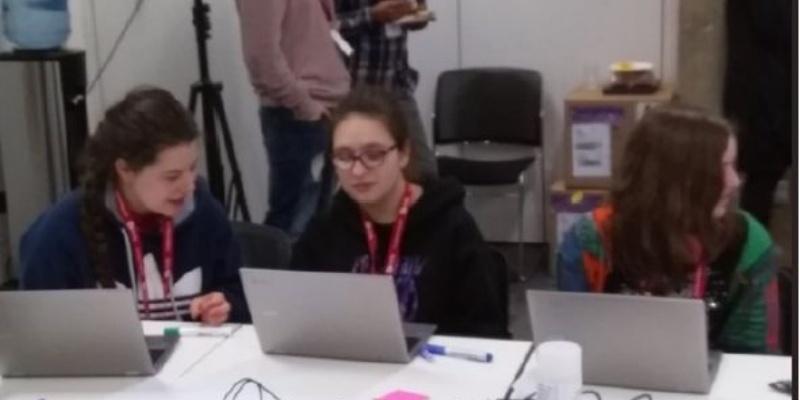 Mr Austin and five Computer Science GCSE students travelled to the Code Node in London for the annual Techathon, attended by 23 of our GDST schools.
This year's theme was Artificial Intelligence and there was an interesting talk from Lydia Gregory, co-founder of Feedforward, a company which develops machine-learning applications in the music industry. The girls enjoyed workshops about automatic drawing, image recognition and learning algorithms for questionnaires.
In the Dragons' Den competition, our girls were twinned with those from Northwood College as team Byte. They designed a device which would learn facial expressions to help autistic people to detect emotions in others. BHSA girls took a lead role in the pitching of this idea, articulately demonstrating its potential to impressed judges. Although they didn't win a prize this year, Mr Austin was very proud of the girls, who were excellent ambassadors for BHSA.