Reading Curriculum
Upcoming Reading Events at BHSA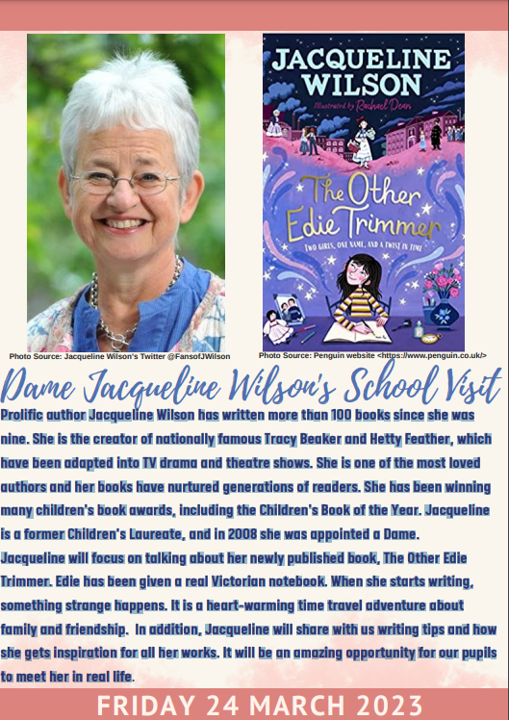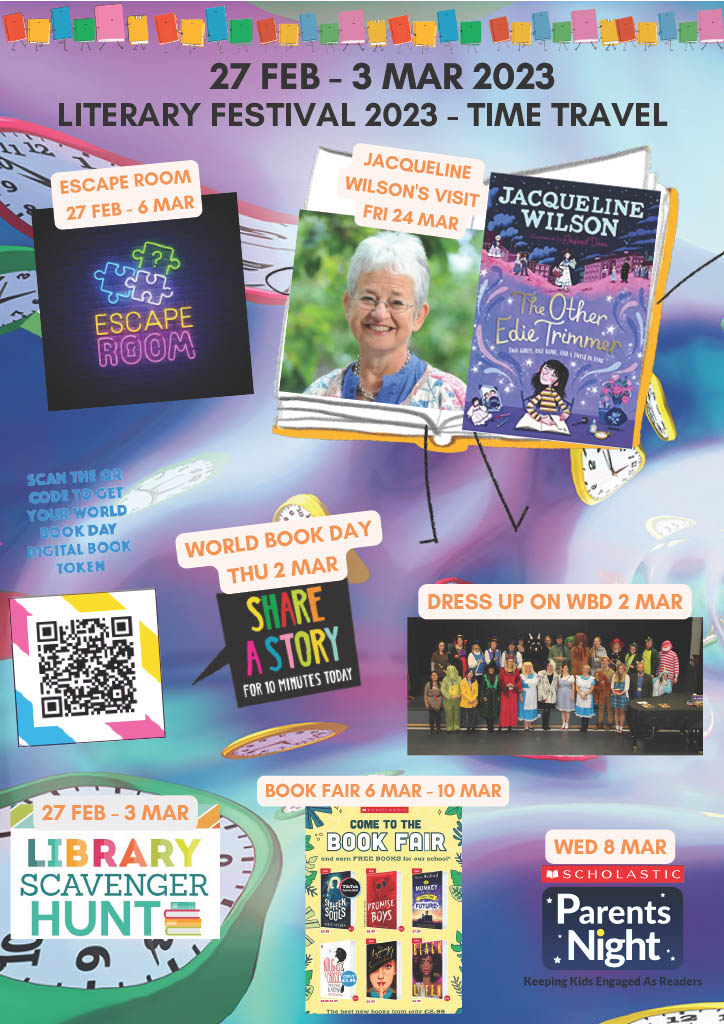 Reading Newsletter
Each term reading newsletter will be populated to keep all pupils, parents and staff up to date with reading around the academy.
You can read our latest edition below:
At Birkenhead High School Academy, we value reading for pleasure and the positive impact it has on wellbeing, as well as its enriching effect on academic achievement. To this end, reading is embedded into school life, with every Key Stage 3 and 4 English lesson beginning with ten minutes of silent reading. Reading is also part of our form time activities.
Both our Junior and Senior libraries promote a love of reading and are re-stocked with new arrivals frequently.
Accelerated Reader
All our Year 7 and 8 pupils take part in Accelerated Reader. This successful programme is designed to develop reading skills, improve literacy and foster a love of reading! Our pupils enjoy taking part in Accelerated Reader and are motivated to succeed.
At the beginning of each term, all pupils take a STAR reading test which gives them a ZPD. ZPD stands for Zone of Proximal Development which is a reading range tailored to each pupil. It ensures pupils read books that are neither too easy nor too difficult but at the right level for them. The programme aims to increase pupils' ZPD as they become more advanced readers.
Library books are labelled with their Accelerated Reader level. The girls choose an appropriate book from the library and read it independently.
Every fortnight, each class spends an Accelerated Reader lesson in the library. During these lessons the class works independently; reading, choosing new books and taking quizzes.
Once they have finished reading their book, pupils take a short quiz to assess their understanding. These quizzes can be taken in school, or at home, when logging on to our school's AR website.
Pupils earn points for every correct answer and high percentage scores will earn certificates and prizes. As these quizzes are catered towards individual reading levels, pupils of all reading abilities can achieve certificates and progress through the levels.
The librarian and English teaching staff regularly assess pupil quiz results, highlighting any potential problems and giving guidance to each pupil on how to improve.
The data from these quizzes, diagnostic reports and STAR testing helps us to support pupils with their reading.
The 'Parent's Guide to Accelerated Reader' provides more information about this.
Bedrock Learning
Bedrock Learning is a digital literacy improvement curriculum which can be accessed by students both in school and at home. By focusing on vocabulary, grammar and subject-specific terminology, Bedrock equips learners with the language and literacy knowledge they need to boost their educational outcomes. Bedrock Learning is used at BHSA for intervention to develop literacy for reading, writing and oracy.
Encouraging Reading at Home
For advice as to how to encourage your child to read at home, please see the resources below:
Reading Research at BHSA
Mrs Doran has researched attitudes towards reading across KS3. This evidence based practice has helped us to gain a greater understanding into students' attitudes towards reading. The research can be found below:
GDST Book Award
Each year Mrs Doran, our school librarian, leads the GDST Book Award. She coordinates with other schools across the GDST to produce a shortlist of books for students. These books have already been shortlisted for a prize locally or nationally. Pupils then vote to decide which they would like to win the award. Please see below for this year's GDST shortlist.
Recommended Books
Mrs Doran, has compiled a list of recommended reads for year 7, 8 and 9. Each book is colour coded so students can easily identify which book would be most suited to them. Please see below for the list:
Author Visits
We are lucky to have had many authors visit us at BHSA over the years, including a few celebrity authors:
Marcus Sedgwick

Robin Stevens

Frank Cottrell Boyce

Hilary Mckay

Eoin Colfer

Chris Riddell

Alex T Smith

Dermot O'Leary

Clare Balding
Please see below for author visits in 2022:
Rita the Reading Dog
We are extremely lucky to have our own therapy dog, Rita, who is used to help our students to develop their reading skills, build confidence and improve self-esteem. Rita is loved both within our Junior and Senior school.
Rita with Clare Balding, Mrs Mahony and Mrs Saccheri
Book Boxes
Kindly donated by Maureen Sleeman, each form room in KS3 and KS4 have a box of books in their classrooms which contain a range of fiction books for form time reading. Students are encouraged to try out different genres and new authors. The Sixth Form also has a selection of new books added to their mini library in Sixth Form House.
Start a New Story
Last year, Start a New Story was created to raise money for new books for our school. We raised more than £11,000 in a month thanks to community support. To find out more about this campaign, visit https://www.gdst.net/news/start-a-new-story-campaign-smashes-targets/ .
Book Fairs
Every year, Birkenhead High School Academy hosts a Scholastic book fair. For one week, the library is transformed during break and lunch times, into a pop-up shop selling books, posters and stationery. Always a popular event, we also earn commission on books sold which in turn leads to many, brand new titles added to the library for pupils to enjoy.
World Book Day
Recommended Reads
Each week a recommended read is promoted on our TV screens around school and in the reception area. These books often link to events occurring that week or month. Additionally, reading is promoted through our assemblies where books linked to the assembly theme are advertised to allow the students to read more about the topic discussed.
KS4 and KS5 Book Club
As part of our enrichment offer, pupils from Year 11,12 and 13 come together to discuss the current book that the club is reading.