British Science Week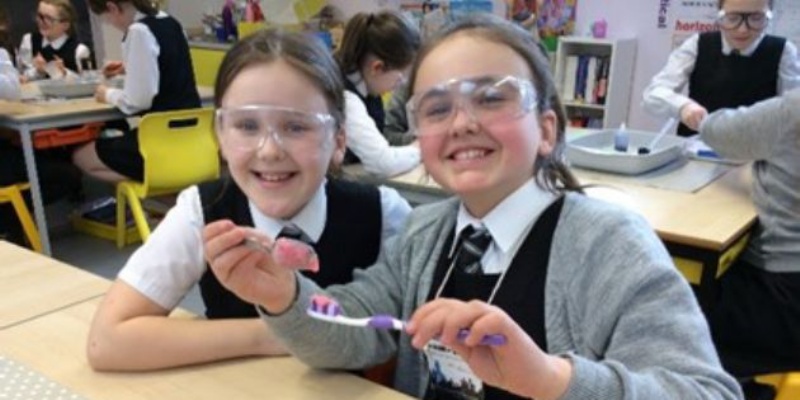 KS1 and KS2 girls celebrated British Science Week in March with a Science Show from Science2U called 'Amazing Journeys'.
The girls learnt about how our blood transports oxygen around the body, the job of the 'Super Hero' white blood cells and about how infections are transmitted. The Nursery girls enjoyed a hands-on science session and especially loved the flashing ducks!
During the afternoon, both Year 6 classes participated in a workshop. They saw some fantastic micrograph pictures of the human body and learned how soap works. An activity to make their own toothpaste and test it against a shop-bought sample ended the session; they concluded that their homemade toothpaste did a better job!