Early Years Foundation Stage
Every child deserves the best possible start in life with support which facilitates fulfilling their potential. Here at BHSA Juniors we provide an environment which is welcoming and stimulating and an atmosphere in which every child feels secure, confident and valued. Our children feel safe and are encouraged to explore the rich learning environment around them, make new friends and flourish.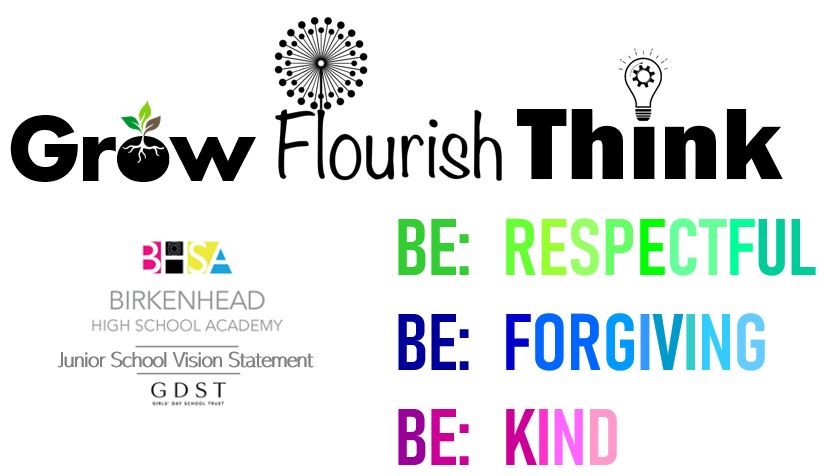 The Foundation Stage at BHSA includes a nursery class and two reception classes. Nursery has their own classroom and outdoor area and the two reception classes share an outdoor learning environment. Our pupils learn by playing, exploring and being active, and engaging in a variety of activities that take place both indoors and outdoors.
All staff working within the nursery and reception classes work together to teach and nurture our girls. Girls are allocated a 'Key Worker' (which is usually the class teacher) and this is the first person for a parent to talk to if they have any concerns about their child at home or school. We have an open-door policy and a very close working team so you can talk to any member of our Early Years Foundation Stage (EYFS) team about your daughter/ward.
Parents are kept informed at the classroom door where we can share achievements or raise little concerns; our wider school events are shared through the weekly Bugle newsletter (and through direct emails) and curriculum flyers are sent home at the beginning of each term giving ideas of how you can support learning at home. Workshops are an integral part of our school calendar too with Stay and Play sessions where parents/carers are invited to share in their daughter/ward's Learning Journey.
It is through play (both indoors and outdoors) that lots of learning takes place.The EYFS develops knowledge, skills and attitudes in seven areas which are split between Prime and Specific areas of learning.
The three 'Prime Areas' include:
Communication and Language
Physical Development
Personal Social and Emotional Development
These areas are important because they lay the foundations for children's success in every aspect of educational life.
The four 'Specific Areas' include:
Literacy
Mathematics
Understanding the World
Expressive Arts and Design
These areas are important because they provide a wide range of experiences and opportunities for children to broaden their knowledge and skills, and engage, inspire and promote independent thinking, collaborative discussion and questions about their learning.
Children learn at different rates and respond differently to different educational teaching styles, so thorough and careful observation of the girls' learning is fundamental in order to tailor curriculum planning effectively. When planning themes, we take into account our girls' interests to ensure that we engage them immediately and ensure that they are excited and motivated to learn.
Curriculum theme titles include:
Around the Clock
Superheroes
All Creatures Great and Small
Earth and Beyond
Enchanted Gardens
Ocean of Discovery
The girls are learning all the time either through well-planned activities within our continuous provision in class/small groups and through very focused teacher-led activities.
Practitioners are crucial in supporting play. Well timed questions, interventions and interactions with our girls extend their skills and knowledge and 'spark' their curiosity; learning is facilitated and all children progress well.
A daily phonics session supports the development of language, reading, writing, spelling and speaking and listening, and a daily mathematics lesson supports number-work, measure, shape and space. These sessions are practitioner-led, pupil-focused and scaffolded with opportunities for independent learning and collaborative learning. As our children progress through the Foundation Stage, the frequency and length of the more adult-directed activities increase to suit the age and stage of the child's personal development (see link for 'Ages and Stages' document).
https://www.foundationyears.org.uk/files/2012/03/Development-Matters-FINAL-PRINT-AMENDED.pdf
All children attending BHSA Foundation Stage have a personal on-line Learning Journey called 'Tapestry' which records photos, observations and comments, in line with the Early Years Foundation Stage. We encourage you to add to it by uploading photos and comments, or commenting on observations made by us. This is the basis for evidenced judgments about your daughter/ward in line with the EYFS profile areas.
There will also be more formal opportunities in parent meetings and written reports to ensure that parent/carers are kept informed of their daughter/ward's progress.
We look forward to getting to know you and your daughter/ward and working together to ensure that she grows, flourishes and succeeds during her time here at BHSA!